Your thesis is one of the few tasks in your academic career that is hard to beat for importance. Unfortunately, many university professors and advisors assume that their students know how to structure a doctoral thesis. There are entire books on the subject, but you do not need to read any of them to understand the format and structure of a doctoral thesis. However, it is important to understand that your thesis structure requirements may differ from those of another student. Your university's and department's instructions are often the most important factors to consider when designing your thesis.
However, let us first look at the structure of a typical doctoral thesis. We will start by going over the most important parts and figuring out how to connect them. In addition, we will look at a number of helpful hints and tips for each part. Once you have read through this toolbox, be sure to compare it to published thesis in your field so you can better understand what a real-world example looks like.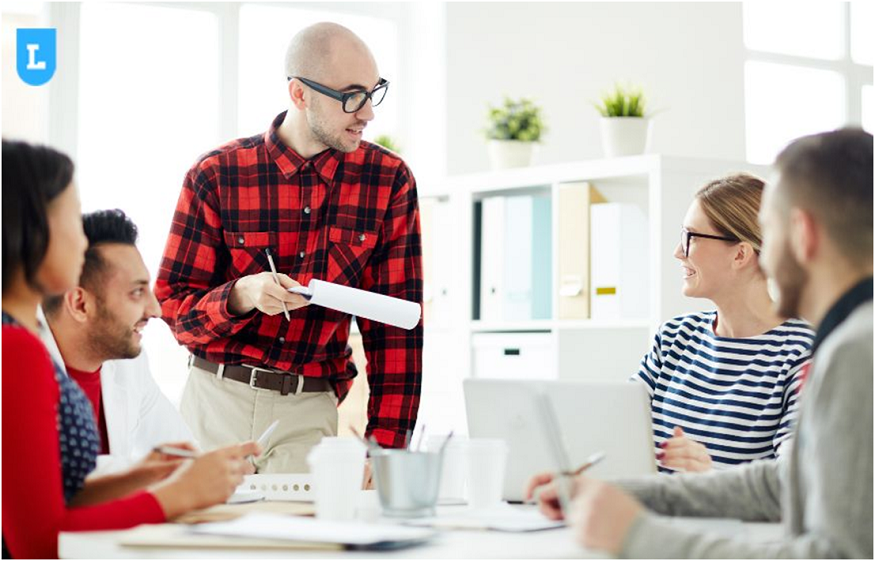 The key components of a thesis
There are commonly accepted formats for the parts that make up a thesis. This will give you a good overview of the basic components of a thesis. However, some of these components may vary depending on the requirements of your university or department, as well as the topic you are researching.
– Abstract
The abstract is a brief summary that provides a concise overview of your study, outlines the most important parts of your thesis, and explains how your thesis contributes to the field. Although the abstract is only a few sentences long, which is about the same length as previously published research papers, its importance should not be underestimated. The purpose of the abstract is to answer the reviewer's most important question. "What is the significance of this topic?"
– Introduction
In this section, you should help the reviewer understand your entire thesis, including the topic of your work, why it is significant to the field, a summary of your technique, and the organisation of your research and thesis. Think of the introduction to your thesis as an extended version of the abstract.
– A review of the literature
In the literature review, you will argue for the need for your new study by presenting the history of work that has already been done. You will talk about the history of the topic in question and discuss how your research topic relates to the present and the future.
– Theoretical Framework
In this section, you will describe the assumptions associated with your research. In this part of your response, you will explain to the reviewer what theoretical ideas you used in your study and how they relate to existing information and ideas.
– Methods
This part of a thesis is often the most extensive and descriptive. However, the specificity and description required will depend on your approach to study. In this section, you explain the ways in which you obtained the information you sought, how these methods are relevant and appropriate, and how you specifically applied each method.
– Results
Here you present the results of your empirical research. This part of the text is sometimes referred to as the "empirics chapter." In most cases, this part is rather straightforward. However, it is chock full of technical information and specifics. Avoid jumping ahead in this chapter.
– Discussion
This could be a problematic chapter because here you want to show the examiner that you know what you are talking about, but you should also be careful not to give too much away. You need to present yourself as a graduate student, not a student, when you speak. The Empirical/Results chapter is similar to the Discussion chapter, except that in this chapter you do not draw conclusions based on the data, but build on those results to advance the new knowledge you have gained before you conclude.
– In the conclusion
You should take a moment to reflect on your original goals and intentions regarding the study. You summarize them in terms of your recent discoveries and expertise.
Advice for organizing your thesis
When you are writing your thesis, it is natural to feel overwhelmed by everything that needs to be done. Here are some suggestions that can help you stay on track.
Do not try to write the first draft of your thesis. Every great work is edited, edited, and edited again before it is published.
Work with the person who will be supervising your thesis to determine the organization and layout of your thesis. As you work through the first drafts of each component, be prepared to revise it. Try not to be discouraged by this process. It fits the pattern.
Make an effort to include interesting details in your text. Writing in the academic world has a widespread reputation for being extremely boring.
You do not have to work on the chapters and parts listed above in the same order in which they were presented to you. Work on each part as you go, continuing to work on that section as long as it remains relevant to the assignment.
Do not be hasty. After you have completed your first draft, set it aside for a few days so you can come back to it with a more analytical eye. Review it objectively and carefully, paying particular attention to grammatical problems, clarity, logic, and flow.
Pay attention to the citation style you use for your references and use the tools available to arrange them in the proper layout.
Contrary to popular belief, unintentional plagiarism is much more common than most people realize. Throughout the writing process, you should check your document for accidental plagiarism and make sure that you cite your sources correctly.
Help with your online in the UK LiveWebTutors
Do you need help writing your thesis? Comprehensive and thorough editing of your thesis is part of our Ph.D. Online Thesis Help in the UK, which aims to improve both the coherence and quality of your work. Support for unlimited editing with guaranteed results.
Related Blogs:
How to Write a Thesis Conclusion?